hi ants.
i'm having a 2hr break now in school and taking this time to update u guys bout my escape toEscape.
i've been really busy the whole time with sch and work and well, i guess i needed to go out, let loose and have some fun. and where else can u do that in singapore lest a bartop, escape. so me, ps and jas decided that we are gonna have some fun there one saturday.
the saturday came. and me hitched a ride to pasir ris interchange via puisan's dad pickup. how apt. pick me up on a pick up.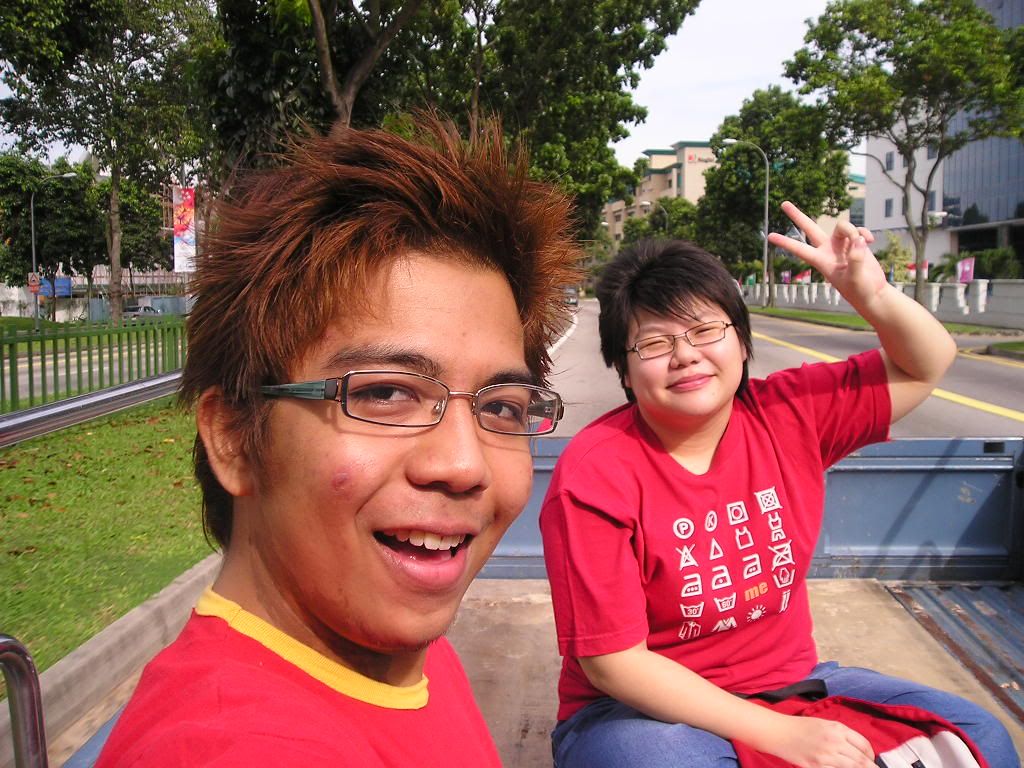 so i had a fun ride all the way to pasir ris. my bum kinda hurt a bit after the wild ride.
but thats okay. i gotta prepare myself for more rides later on.
entrance fee was like 14bucks per person. me and puisan went in first. jasmine msged say she'd be late.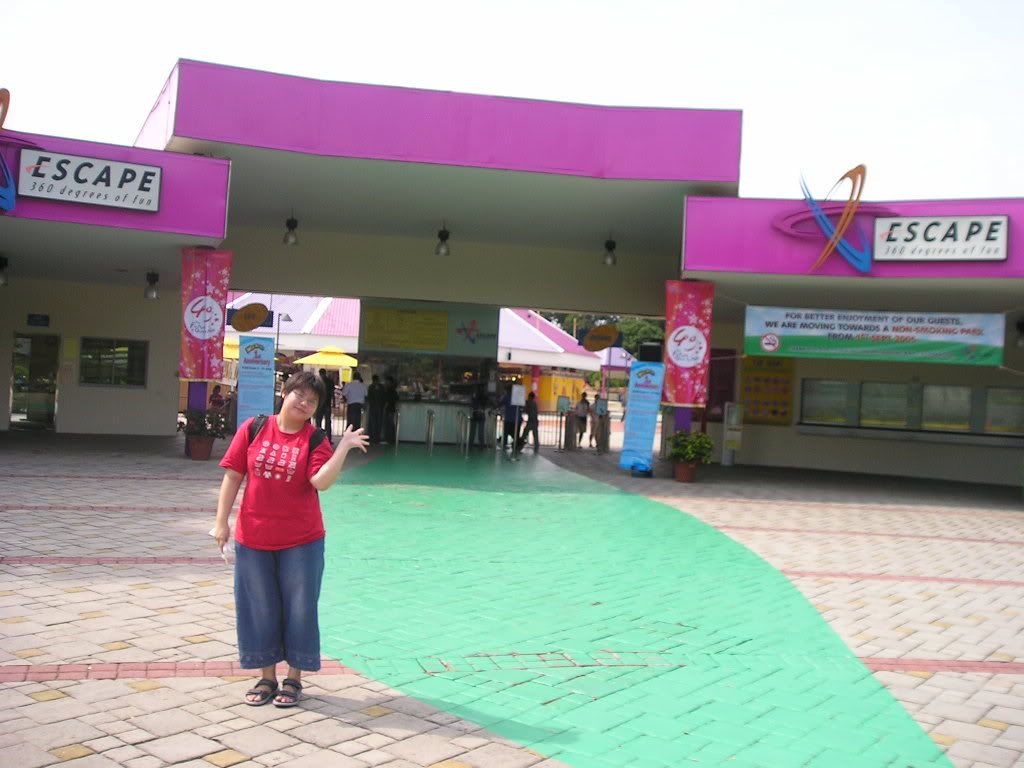 if u're wondering why both of us are wearing red, it wasnt planned. it was pure coincidence. but not in my case la, u'd kinda know or expect me to wear red, i got lots of red clothes. haha. i like that color.
anyway so my first ride was the flipper. it was a new ride and decided to try it out.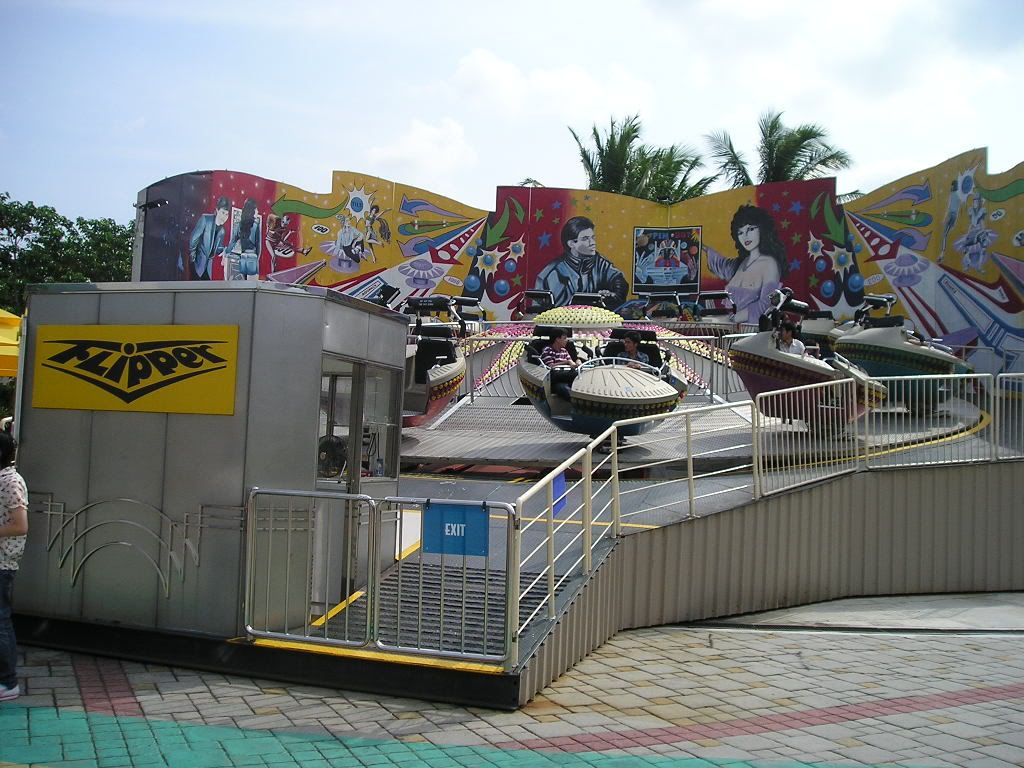 then we walked around under the tent of the arcade. they had many games there but u had to pay for it. its like those games u find at funfairs where u can win a big teddy or smthing.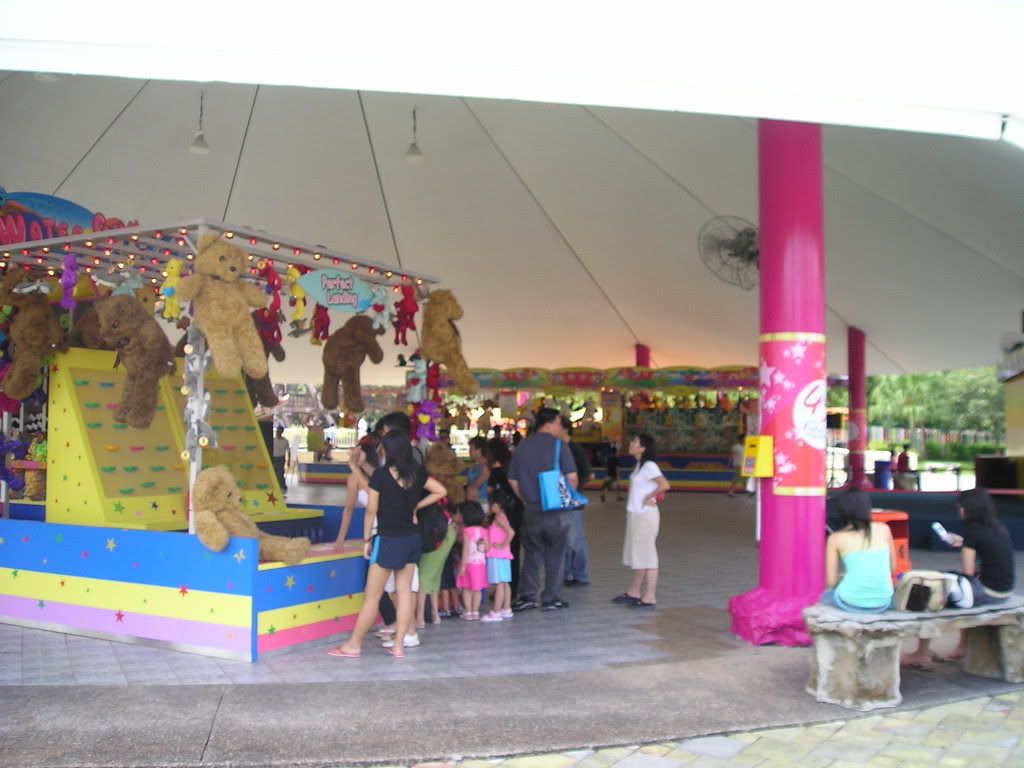 the only thing there that caught my eye was this remote-control boats. u had to put in $1 and u can jus move the boat around in the pool. thats all. haha. kinda waste of money but quite fun also. made me dream of having my own yatch in the future. and i can drive it along the singapore river. lol.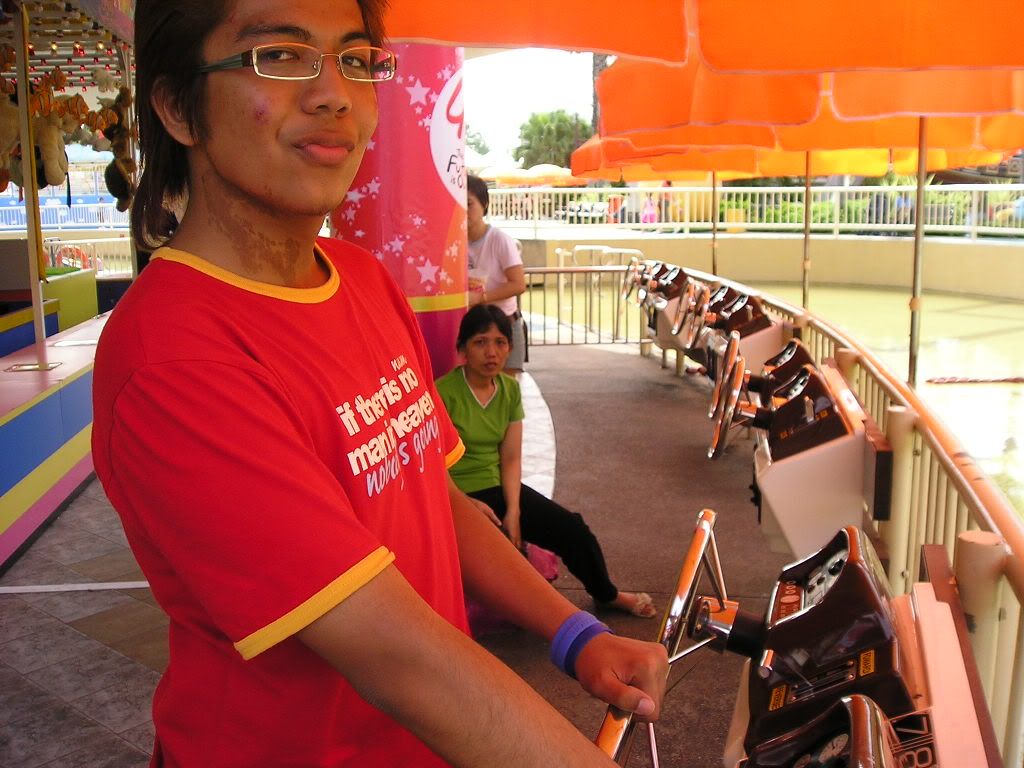 and here is my lovely boat. mine is the yellow one in the centre. it was moving really reeally sloooowly.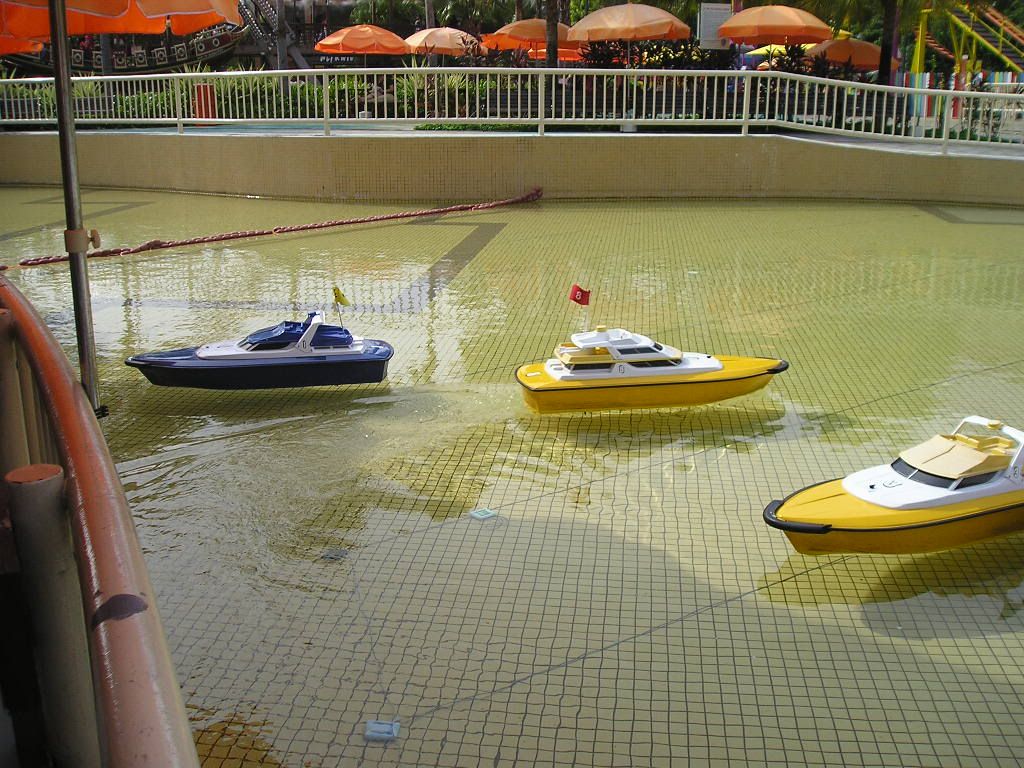 so after the boring boat ride decided to prep ourselves up with the haunted house. so we took a while to queue. then we entered this room with like a grp of 5 girls. the whole place was super dark except for the lights from the lighted ghouls and paranormal creatures. there was a guy in there dressedin black wearing a scary-faced mask. that was it. the only thing scary bout the haunted house were the girls in front of us screaming at every single thing. once it was pitch place and i accidentally touched her shoulder, she screamed! haha.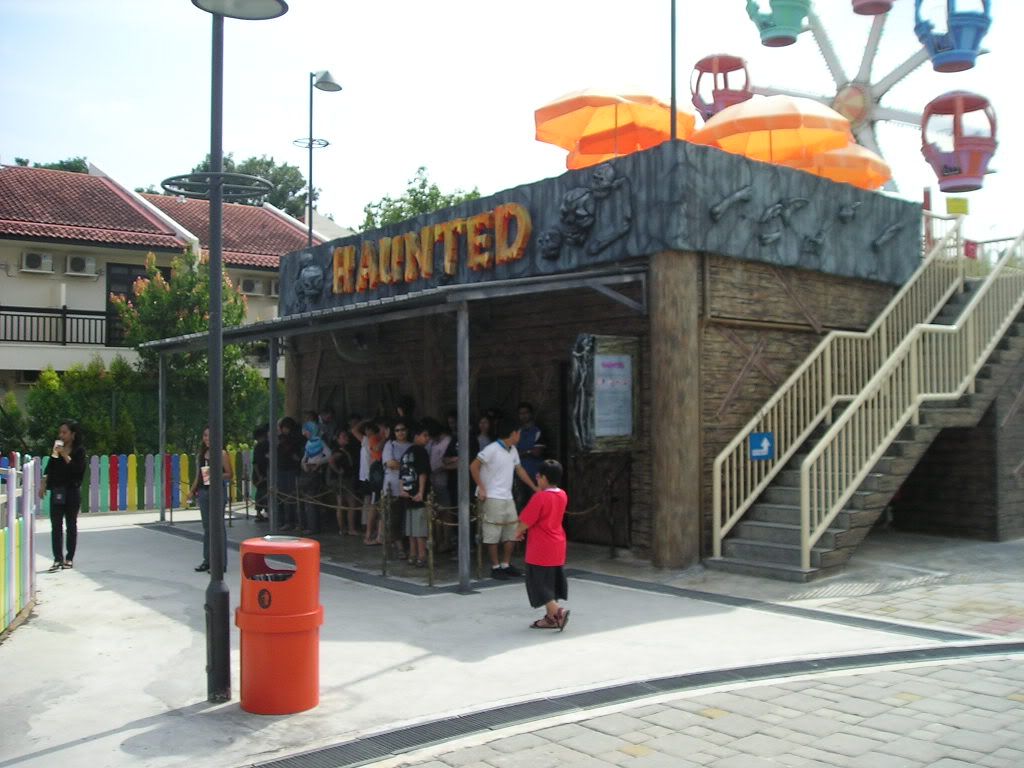 then after all that brouhaha. we went for a ride on this thing that spinds around. i have no idea wad it's called though. it spins around while flipping you up and down.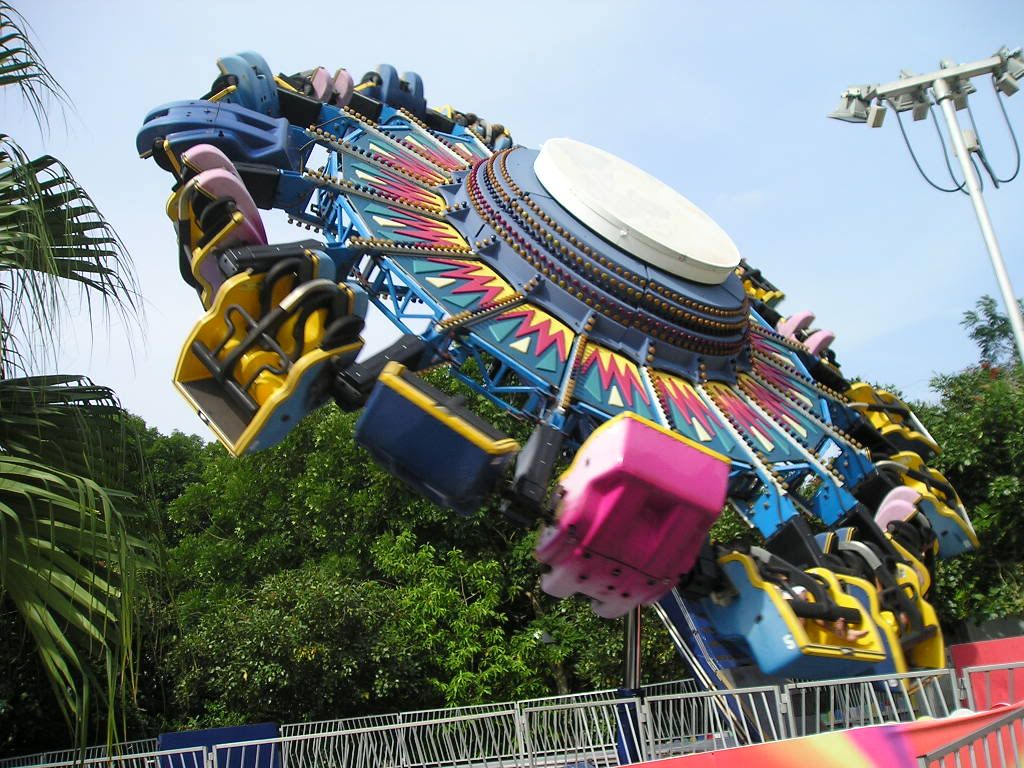 well i gotta go for class now. i gotta continue bout this on another time slot k.
u guys have fun.
alijohari