hi ants,
okay. i checked and its not that bad. my entries are not like 2 months late. they're only one month late. haha. well then, this entry dates back to 19 august. 2005 that is.
*c'mon everyone, jus assume today is a friday on 19 august 2005 k*
first and foremost,
happy birthday serene!!!
although u have bigger muscles than me, u still rox!
well, i went for the web class on friday morning. our teacher went for a many weeks reservist so we had no teacher but since i wanted to get attendance marked, i came for the sake of attendance.
reached class at fucking 8.30am only to see that only one gal was in the class. found out later that tecaher already pre-marked our attendance. that means i can practically skip all the lesson and still got my attendance marked. hooray!
serene, sheryl and jiafang also arrived later only to find out that they've been deceived(in the case of attendance). well, we found a nice blue bench where we could chill, have breakfast and study for a test we had later in the day.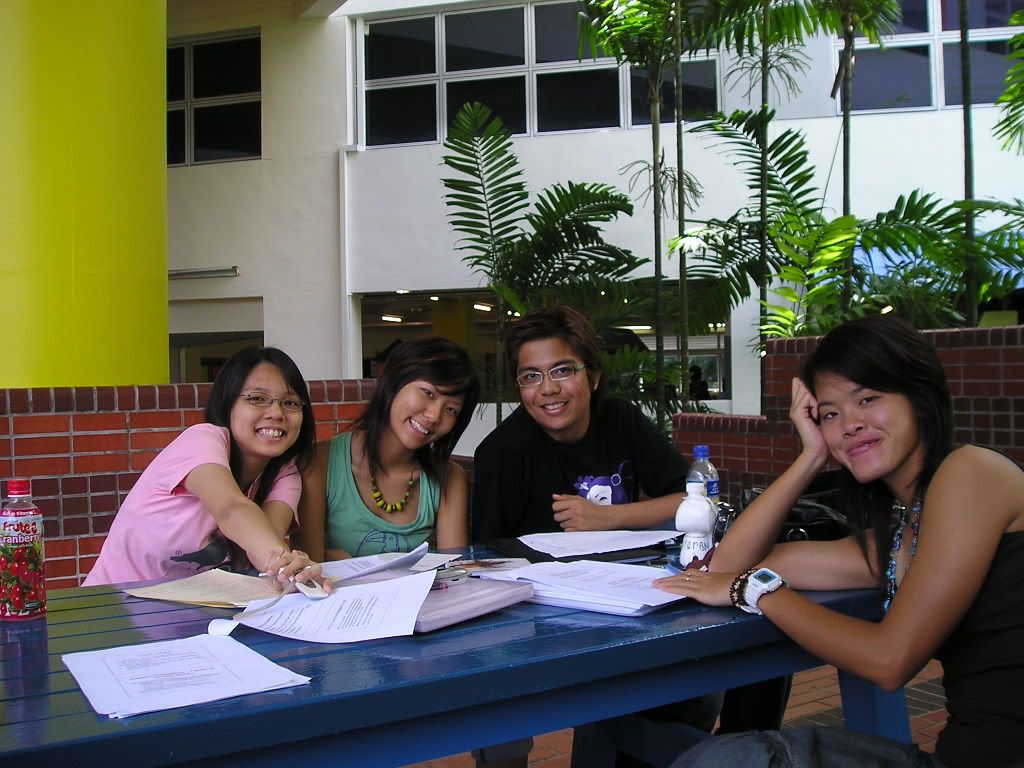 notice how hard we tried to smile after all that studying.
so we jus got really bored and decided to take some fotos.
me with the birthday girl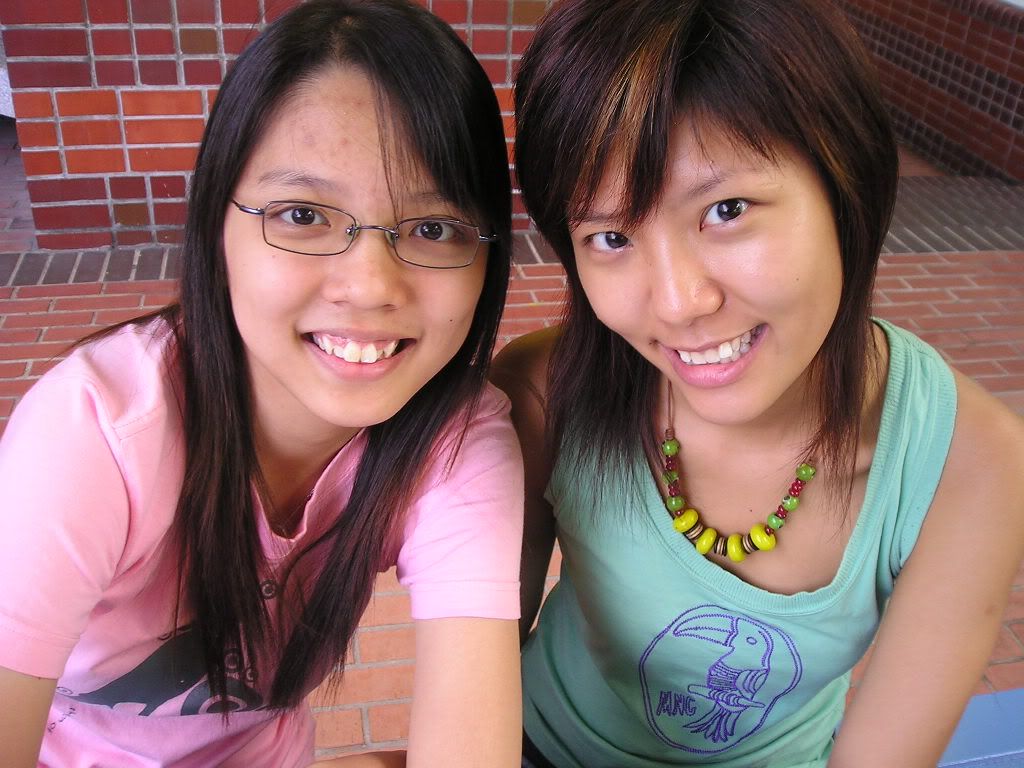 sheryl and jiafang aka daedae and daesu
then we got back to studying. oh. when i meant we, as in they all. i'm not the type that studies in groups. i tend to talk or simply stone. its too distracting. but i do enjoy group studies. to talk, that is.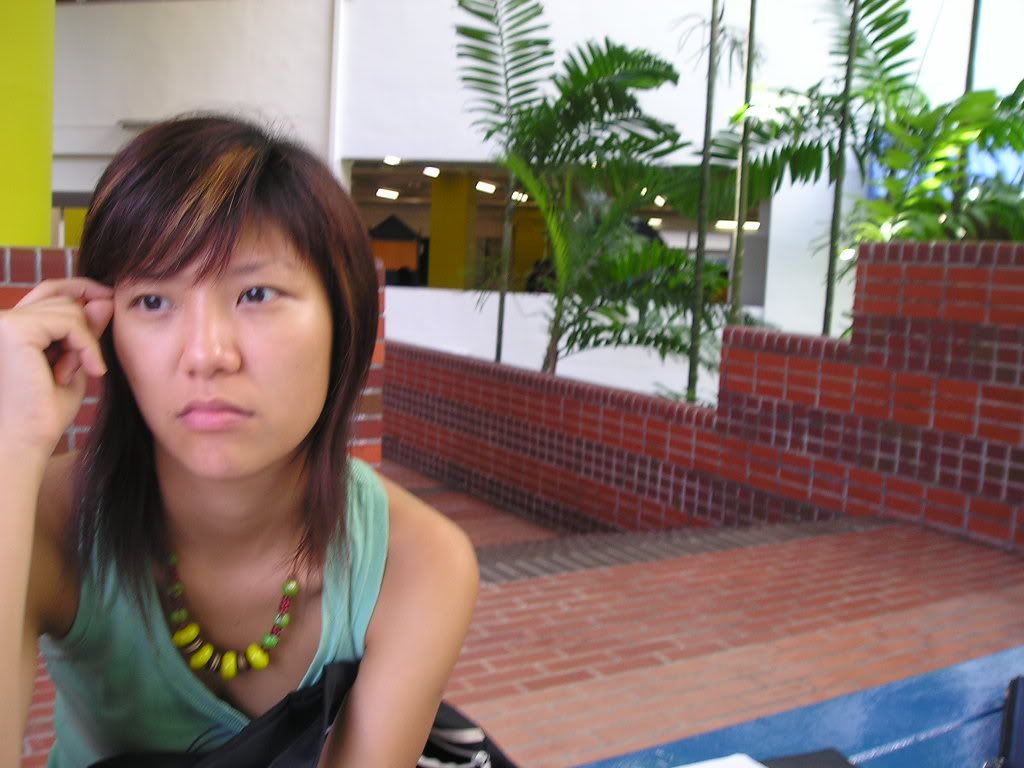 sheryl began stoning a while later
and some classmates came later and passed serene her birthday presents. that made her happy from all that studying.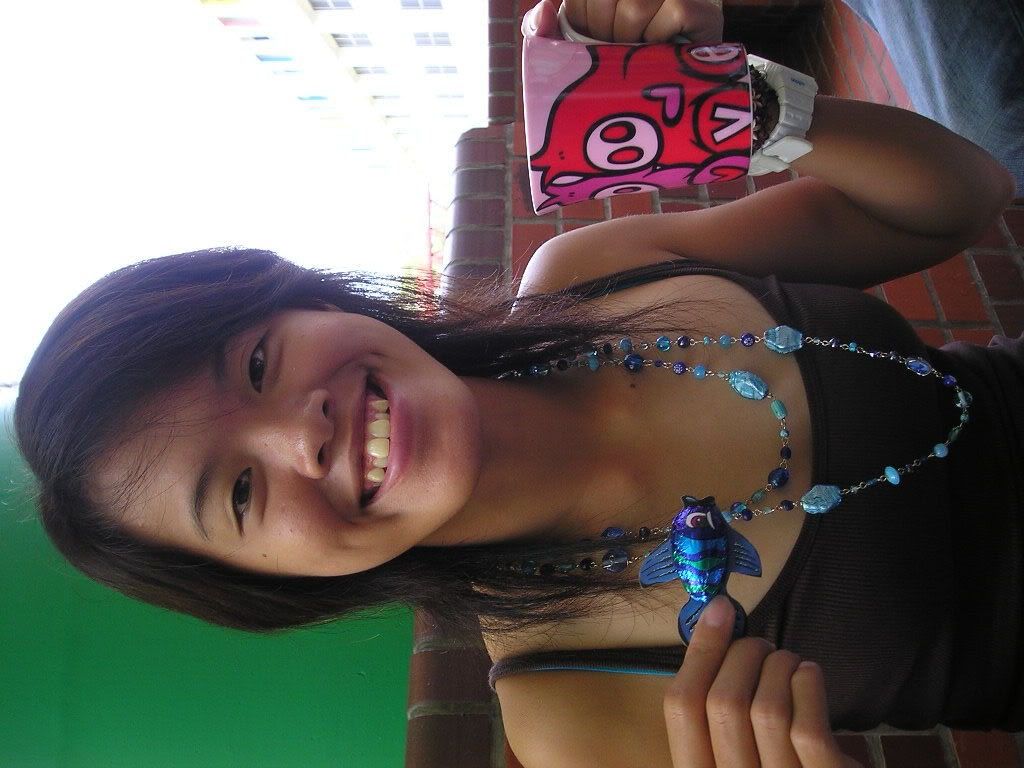 doesnt she look lovely. only for that day of course. other days she'd be in canoe training clothes. bleah. posing present we got her.
so later we packed up and left for the test.
it went well and after that we had a financial make-up class.
some classmates of mine went all the way to foodcourt 5 to buy a cake to suprise serene in class later. in class i told ms audrey lai bout wads gonna happen and she was sporting enough to let it happen. she rox! so later they brought the cake in and serene got a suprise. well, u get the story.
so we had cake. creamy chocolate cake.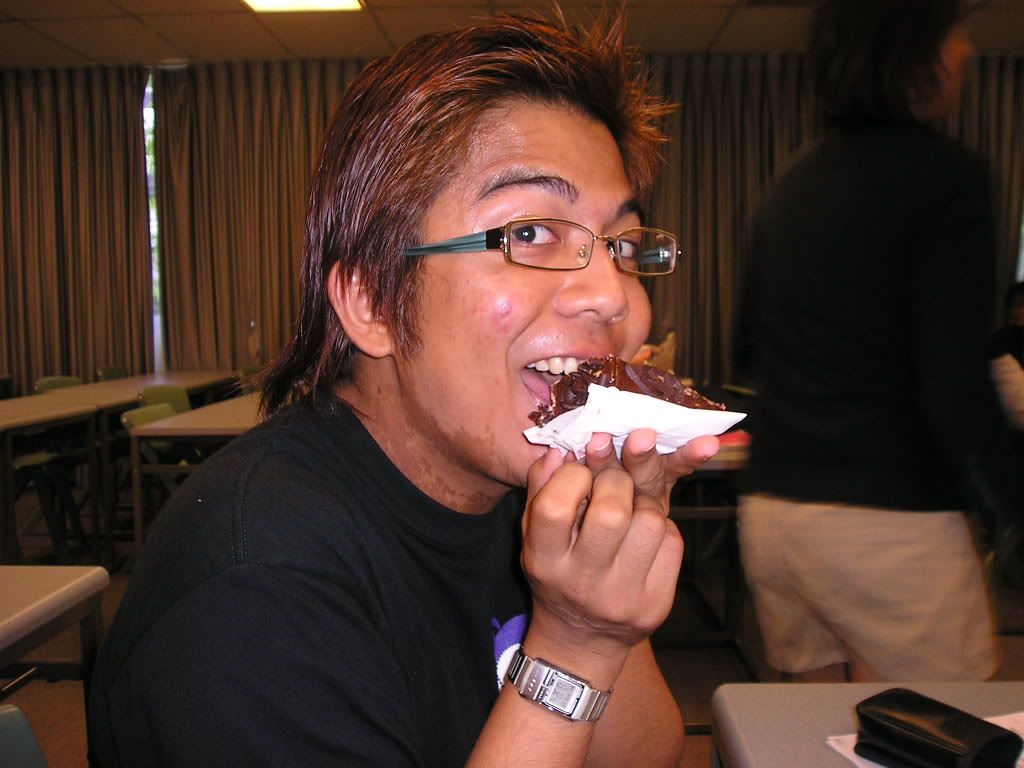 if there's one word to describe this foto, it is Gluttony!
*burps*
it was a great day.
quote of the season : lick me baby, i'm sugar coated!!!
vcd pick : american pie: the wedding. its a damn funny show. but a word of concern. do not watch it with ur family. its very vulgar and had some bits that u do not want mummy and daddy to see.
life's a party,
alijohari