hello public
Those days of love are gone
Our time is through
Still I burn on and on
All of my life only for you
From now
Until forever
And ever, my darling
Forever
You will always be the only one
As long as I shall live
I'll hold you dear
And I will reminisce
Of our love all through the years
If you should ever need me
Unfailingly, I will return to your arms
And unburden your heart
And if you should remember
That we belong together
Never be ashamed
Call my name
Tell me I'm the one you treasure
Forever
And ever, my darling
Forever
You will always be the only one
***
went to watch Click today. its been eons since i've last been to a cinema. i'm not really a fan of going to the big screens. firstly, i think that paying close to $10 for a ticket is a tad exorbitant. furthermore, with the prices of knick knacks sold being highy elevated, a simple trip to the cinema for 2 with food and drinks included might easily reach $40. also, i dont enjoy the fact that i'm watching a movie while squeezing next to strangers.
however, i received a couple of complimentary passes from golden village and decided to ask my neighbour, Ms Architect, along for a movie. she wanted to watch click so i went along with it since i've heard good reviews from my friends. the show is abit like Bruce Almighty which starred jim carrey which is about being able to control our life and destiny. in bruce almighty, jim carrey took a taste of how it felt to be god and being able to control his life and circumstances. in Click, adam sandler had a remote control that could control his life. towards the ending of the movie it was really touching. Ms A. who was sitting beside me kept sobbing non stop. lol!!! the message the movie was trying to put across was that 'always put family first'.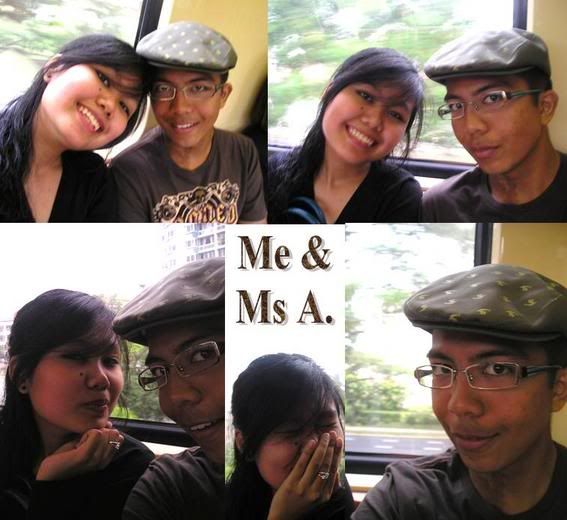 yesterday, i met up with maddie for a little shopping trip. its been a while since i've met up with maddie cause she's working and i'm serving the nation. thus, our schedules keep clashing. but we managed to slot in a few hours for us to have lunch and shop. in the end i bought..
# synthetic woven leather belt
# Paris Hilton's debut album
# Jewel's This Way album
# Jewel's Goodbye Alice In Wonderland album
# Neil Humphreys's Final Notes From A Great Island
# top from Zara
# lunch at Yoshinoya
# peach smoothie from Cafe Galilee
maddie had to leave slightly before dinner as she was meeting up with her frens to watch Womad at Fort Canning. sounds cool.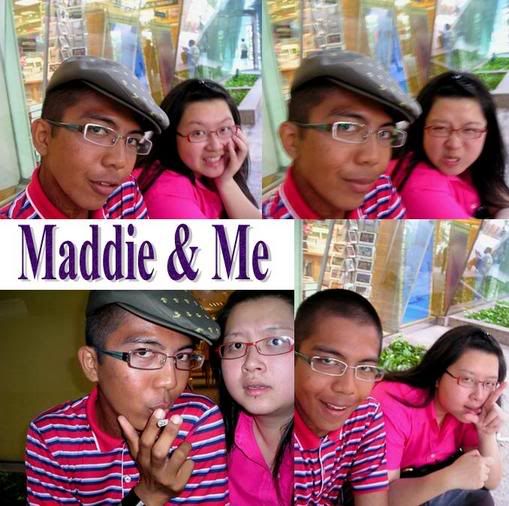 walked around town by myself for a while as i was waiting for Duckie for dinner. caught bits of the beatbox competition that was held in front Wisma Atria. one of the judges was xiaxue and she looked really hot. but then, she had piles of makeup on and her fake eyelashes were simply overwhelming.
anyways, duckie came later and we proceeded to shaw towers for our dinner at a restaurant called The Ship. along the way, saw our fren Tyler and since her fren abandoned her last minute for dinner, we asked her along to join us.
the service was great, the ambience fantastic and the food was good. i will definitely make a return visit. so after dinner, we walked around town for a while till somewhere around 10pm where i had another fren to meet up with. and so i bade farewell and made my move first.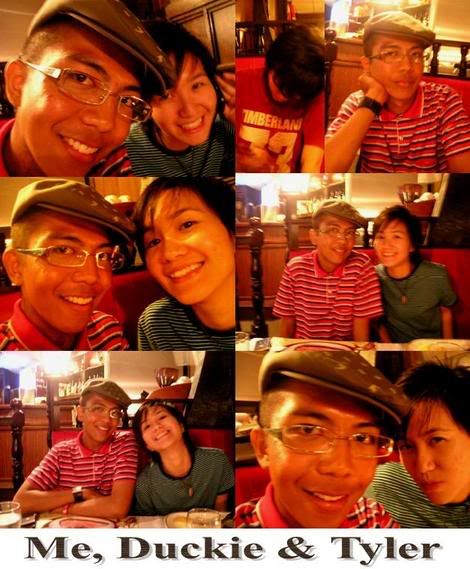 met up with Pineapple and we updated each other about our lives over frappucinnos topped with whipped cream at starbucks. it was way past my bedtime and decided to head for home as i was getting a tad tired. on the way home, my fren, Spikey gave me a call and asked me along to Zouk. as tempting as Cosmic Gate sounded. i was way tired and the thought of my bed was more appealing to me as compared to shaking my thang on the dancefloor.
that'll be it this time. take care guys.
toodles.